Search, View & Share
We know your time is valuable. That's why we made ShadowTV so easy to use. With ShadowTV, you can quickly search, review, email and archive media from across the country. We are web-based service, so there's no software to download. With a subscription, you can use ShadowTV on any computer. Just login and go.
Quickly find exactly what you need
Let us be your electronic eyes and ears. We watch, listen for and scroll through electronic media for you. Whether you need a story that aired seconds, months or even years ago (we have the world's largest TV archive!), ShadowTV makes it simple to quickly find and review news around the clock. With just a few clicks you can:
Search media by keyword, or by time and date
Create saved searches (using keywords or phrases)
Receive automatic alerts of relevant stories within seconds of when they break
When you find a story, with just a few simple clicks you can read the transcript…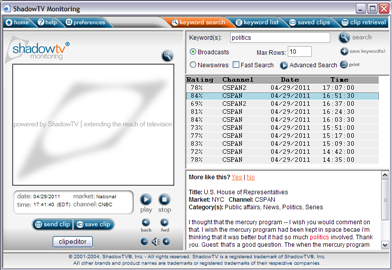 Watch the video...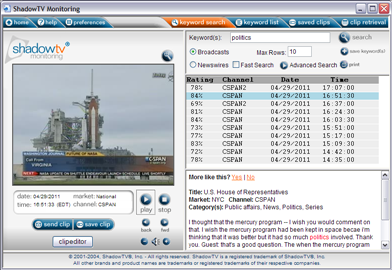 Edit it...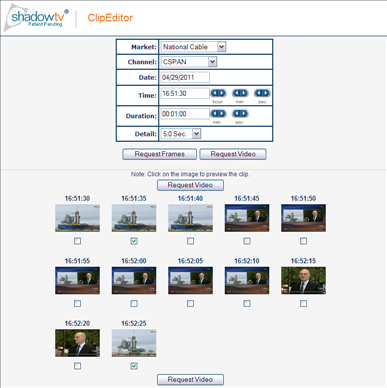 Email it...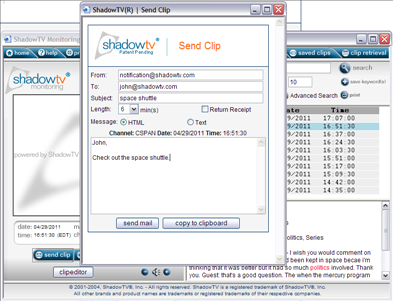 Save it...